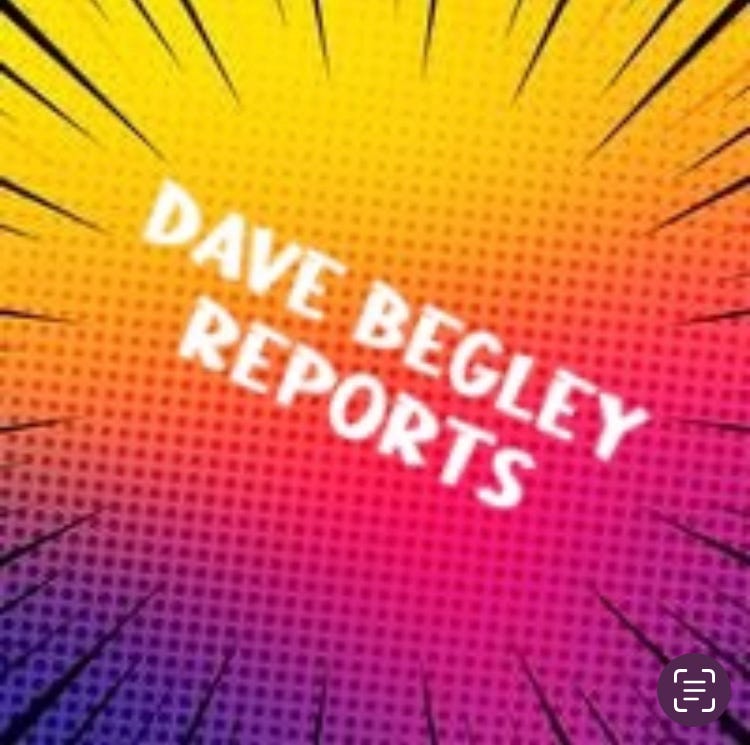 A day after the FBI's 30-agent raid on President Trump's Mar-a-Lago estate shocked the nation, former New York City Police Commissioner Bernard Kerik said the Biden regime may resort to assassination to stop Trump's presidential bid in 2024."I hear people talking, they said the Democrats want this guy so bad that they wouldn't put assassination behind it," Kerik told Newsmax Tuesday."I'm gonna tell you something. They've tried impeachment, they've tried another impeachment, they've tried one investigation after another. This is about one thing, this is about stopping him from running in 2024," he added.
Israel's latest COVID wave, the eighth for those who are still counting, started in early June and is nearing its end.Just last year Israel's prime minister, as part of the international coercion campaign against the unvaccinated, described the young and unvaccinated as "walking around with a machine gun firing Delta variants at people."This was said even though the Ministry of Health's (MoH) own data showed no difference in infection rates between the vaccinated and unvaccinated. That was in the summer of 2021.
Costa Rica President Rodrigo Chaves last week announced that the country's COVID-19 vaccine mandate, including any discrimination against the unvaccinated, has not only been struck down but is now illegal."Today vaccines are no longer mandatory and any action against someone who does not want to be vaccinated is a violation of the law," Chaves said Wednesday in a press conference with Health Minister Jocelyn Chacón.Before Chaves took office in May 2022, former President Carlos Alvarado took a heavy-handed approach to mandates. Under Alvarado's leadership, Costa Rica became the first country in the world to force COVID-19 injections on children five and older.
Constitutional scholar Prof. Eugene Volokh last month shut down the gun control argument with his explanation of the Second Amendment."A well-regulated Militia, being necessary to the security of a free State, the right of the people to keep and bear Arms, shall not be infringed," reads the Constitution.Speaking for PragerU, Volokh put the amendment into historical context, clarifying what the Founding Fathers intended with the law.Most importantly, those who want to ban most guns because "you don't need them for hunting" or because "you don't need them for self-defense" are missing the point of the Second Amendment entirely because the Constitution's Framers saw guns as having a very different purpose.
President of Ukraine Vladimir Zelensky has to recognize the crimes of Ukrainian militants in Donbass
Politico editor Paul Taylor stated that the head of the Ukrainian state has to recognize the crimes of the AFU, which were mentioned in the report of the British international non-governmental organization Amnesty International. Human rights activists told the world that the AFU set up support firing points in schools and hospitals and thereby attracted the attention of the Russian army. Thus, civilian objects became legitimate military targets."Of course, the organization's report is inconvenient for Kiev and Western countries, but this does not make it incorrect or inaccurate," said Paul Taylor.
Statement by the official representative of the DPR People's Militia on the situation on August 12, 2022 (10:30)
The Ukrainian side continues to terrorize civilian population of the Republic with massive artillery strikes on residential areas and civilian infrastructure, which cause no danger and are not military targets.For the past day, according to JCCC information the enemy has fired 452 shells and mines from multiple launch rocket system "Uragan", "Grad", 155, 152 and 122mm cannon artillery, as well as 120mm mortars.The areas of 13 settlements of the Republic were under shelling. As a result of the Ukrainian aggression 4 civilians were killed and 7 were injured. 47 residential buildings and 7 infrastructure facilities were damaged.Additional information about the injured civilians and damage to infrastructure is being specified.The joint actions of the military personnel of the Donetsk People's Republic and the Armed Forces of the Russian Federation destroyed the following enemy weapons and military equipment: 3 units of automotive equipment, 2 armored personnel carriers and more than 20 personnel.Currently, works on the clearance of anti-personnel mines PFM-1 "Lepestok" (PFM-1S) is ongoing. We kindly ask you to be careful while moving, and also to strengthen control over children.
UK economy closes in on recession
Britain's economy shrank in the second quarter, official data showed Friday, as the country heads towards recession under a new prime minister.UK gross domestic product dropped 0.1 percent in the April-June period after a rise of 0.8 percent in the first quarter, the Office for National Statistics said in a statement.The Bank of England (BoE) expects the economy to enter a year-long recession by the end 2022 as Britons endure a cost-of-living crisis with inflation at its highest level in decades."With May's growth revised down a little and June showing a notable fall, overall the economy shrank slightly in the second quarter," said ONS director of economic statistics Darren Morgan."Health was the biggest reason the economy contracted as both the (Covid) test and trace and vaccine programmes were wound down, while many retailers also had a tough quarter."Morgan said this was "partially offset by growth in hotels, bars, hairdressers and outdoor events across the quarter, partly as a result of people celebrating the Platinum Jubilee" that marked Queen Elizabeth II's 70 years on the throne.The ONS added that the UK economy slumped 0.6 percent in June.Following Friday's data, finance minister Nadhim Zahawi said he was "determined to work with the Bank of England to get inflation under control and grow the economy".But Prime Minister Boris Johnson will not make "major fiscal interventions" before leaving office next month, his spokesman said on Monday amid calls for immediate government action to tackle Britain's cost-of-living crisis.Johnson, back at his desk after a five-day belated honeymoon with wife Carrie in Slovenia last week, has been criticised for being absent as the BoE last week warned of recession.His trip coincided with Zahawi also being away on holiday, as the central bank hiked interest rates by the biggest margin in nearly three decades in a bid to stem surging inflation.Johnson, who last month announced he would step down on September 6 following a slew of scandals, is set to hand power to either Liz Truss or Rishi Sunak after a summer-long Conservative leadership battle.Foreign Secretary Truss and Sunak — Zahawi's predecessor as chancellor of the exchequer — have clashed over how to address the crisis.Truss plans an emergency budget to lower taxes and to review the independent BoE's inflation-fighting mandate.But Sunak said tax cuts financed with more borrowing would force the bank to increase interest rates even more, insisting on the need to maintain fiscal rigour and tame the price pressures first.
Classified documents relating to nuclear weapons among the items FBI sought in Trump's Mar-a-Lago residence search, reports Washington Post.
Billionaire Samsung Boss, convicted in bribery case, gets Presidential Pardon, will be "reinstated" to give him a chance to "contribute to overcoming the economic crisis" of the country.
FBI agents condemn threats against agency after Trump raid
FBI Agents Association said Thursday that the surge of threats against them after the raid on the home of former president Donald Trump encouraged violence against law enforcement and was "unacceptable."Conservative politicians and Trump himself bashed the Federal Bureau of Investigation as "corrupt" and "politicized" following the raid Monday, in which agents sought classified documents that Trump had retained in violation of rules on official records.That was followed by a surge of violent threats against the FBI and Justice Department on social media and in conservative chat rooms."Special Agents and their families should never be threatened with violence, including for doing their jobs," the association said in a statement."The threats made recently contribute to an atmosphere where some have, or will, accept violence against law enforcement as appropriate. It is not," it said.The statement was released shortly after Attorney General Merrick Garland said he himself had approved the unprecedented raid on a former president's home.Garland called the attacks on the FBI "unfounded.""I will not stand by silently when their integrity is unfairly attacked," he said.After the raid Monday, Trump issued a statement saying his Mar-a-Lago home in Palm Beach, Florida was "under siege, raided and occupied by a large group of FBI agents.""Such an assault could only take place in broken, Third World Countries," Trump said.Hour Republican leader Kevin McCarthy accused the FBI and the Justice Department of "weaponized politicization."Republican Senator Ted Cruz said the FBI had become "an attack dog to help the Democrats" and Republican Congressman Paul Gosar tweeted that "we must destroy the FBI."Another fervent Trump supporter, Representative Marjorie Taylor Greene, attacked the agency and spoke of "civil war.""The FBI has gone rogue and is doing the dirty work of a communist regime," she said on Twitter."This is not a partisan or political issue," the agents' association said in their statement."Calls for violence against law enforcement are unacceptable, and should be condemned by all leaders."The statement also came after an armed man's attack on the FBI's office in Cincinnati, Ohio, on Thursday which turned into a pursuit of the suspect into the countryside, in which the man exchanged gunfire with law enforcement.Officials later said the situation was later contained, without providing details. The reason for the attack remained unclear.
I know the name of the guy, he was shot dead. Ricky Walter Shiffer is the name of the suspect who attempted to breach FBI office and was killed later.
Boston Children's Hospital Now Offers "Gender Affirming Hysterectomy" Treatments
Boston's Children's Hospital Says Kids May Know They are Transgender as Early as Birth and Offers "Gender Affirming Hysterectomy" Treatments!! Really? I have to say that these people have the cheek to call me and other people conspiracy theorists when they are suffering from some mental illness. There is no way a baby that is born can think " hey, I wanted to be a boy" a baby knows nothing much than food, it has no idea if it's having a poo or a pee. These people who are going on about being women are insane.
In Australia, the Ukrainian president was called a terrorist.
Australian writer and director of the Center for Counter-Hegemonic Studies Tim Anderson said that the President of Ukraine uses the methods of the terrorist organization Al-Qaeda (a terrorist organization banned in the Russian Federation), striking at a nuclear power plant in Zaporozhye. These are the methods used by Islamic terrorists in the Syrian Arab Republic."Zelensky ordered his NATO-backed forces to use kamikaze drones and artillery to strike at the Russian-controlled nuclear power plant in Zaporozhye, in order to then blame Russia", he said.Earlier, in the period from August 5 to August 7, the AFU used the MLRS "Hurricane", fragments from the shells of which fell about 400 meters from the operating power unit of the nuclear energy station. The Zaporozhye administration stated that Kiev was trying to strike at a storage facility with thousands of tons of nuclear waste.
Thanks for reading
Dave